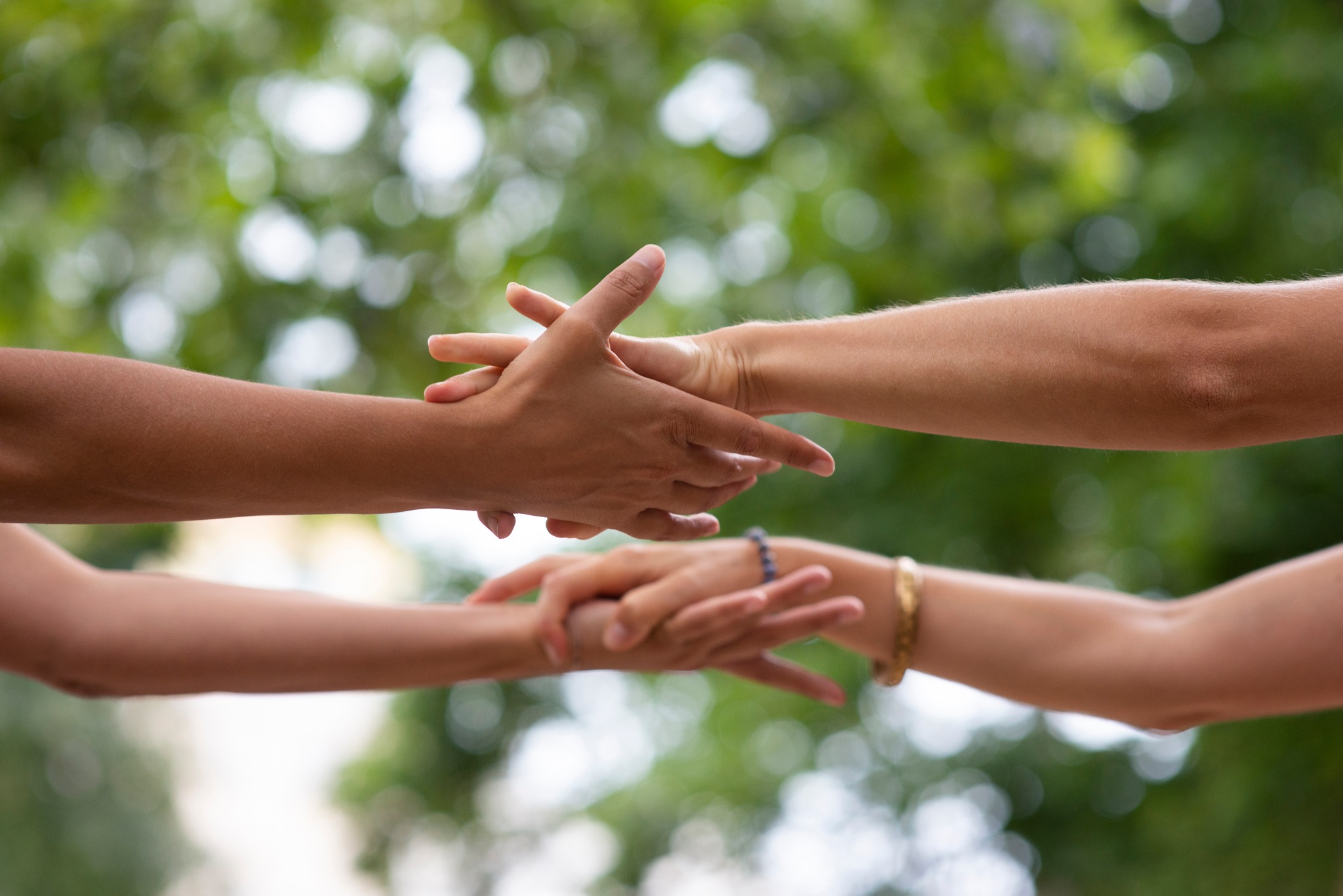 Announcement Date: 6th May 2022
Blipcollective happy to host Event by Ana Bernardes aka MovingwithAna
Connection Playground Retreat 6-7th May
Can you generate joyful connections? In this 1.5 retreat, we invite you to create clarity in how you express yourself and in relation with others.
Through body awareness and movement practices, we take you on an exploration of the nature of human connection and its numerous possibilities. Ana & Clémentine bring together powerful, uplifting practices such as dance improvisation, authentic movement, social presencing theatre, contemporary composition and journaling, for a playful and rich journey.
Connection Playground workshops start with exploring your own motivations for moving, allow people to meet through guided exercises, and build up meaningful ways to express and connect through free dance and expressive arts.
We believe in the power of transformation through creating new bodily experiences that rewire our automatic reactions. We believe that we can only meet ourselves when we connect with others, and the other way around. We believe that self-regulation is supported by a connection with our joy of life and playfulness.
This is an open-level workshop, no specific experience is required. But this is also for you if you have a significative experience of dance, meditation or other practices: we will go deepening our understanding of connection.
*When:
6th May 18:00 – 7th May 18:00
The retreat will start on Friday evening and finish on Saturday ca. 6pm. We will cook together and enjoy the beautiful nature around. We will play, move and connect – through an experiential learning journey.
*Price:
Including food and accommodation: 125€
Early bird (until 15th April): 110€
– Registration is only completed after payment confirmation
– If you'd like to participate, but this exchange is not affordable, please contact us!
Any questions about the workshop?
Talk to us: connectionplayground@gmail.com
–
Picture credit: Laurent Ziegler